Staff
Our dedicated staff are here to provide support, compassion, and information to help you through your journey of grief and the celebration of your loved one's life.
Walnut Lawn Funeral Home, Ltd. DeGraffenreid-Wood-Crematory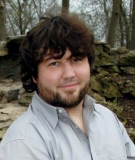 Corbin Livingston
Funeral Assistant
Corbin Livingston is a part-time funeral assistant with Walnut Lawn Funeral Home. He works full-time at Ozarks Public Television (PBS).
He brings his gentle and positive disposition to comfort grieving families, as he is often the first person who assists in bringing loved ones into our care at Walnut Lawn Funeral Home.
Corbin is married to Felicia, a full-time employee at Walnut Lawn Funeral Home. He enjoys playing video games, jet skiing on the lake, camping, and overall hanging out in the outdoors.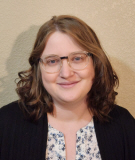 Hailee Erter
Funeral Assistant
Hailee joined Walnut Lawn Funeral Home in 2022 as a part-time funeral assistant. She currently works full-time as a billing coordinator for Springfield Sign. Hailee aspires to complete her licensing requirements to become a Funeral Director and Embalmer.
Hailee brings with her the ability to remain calm in difficult circumstances and finds joy in helping others in their time of need.
Hailee has one cat and loves to travel with her family.